The Photojojo book is out!
February 9th, 2010 at 11:20
Ok, it came out last September, but I'm still excited!
Looky – they used my Richard Feynman for a piece about turning photos into cross stitch patterns. The text was written by my fabulously talented pal Julie Jackson from Subversive Cross Stitch.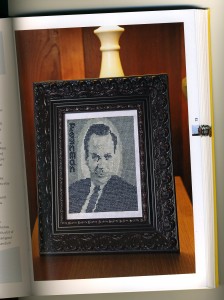 The book is loaded with tons of cool stuff to make with photos. Highly recommended!